The Benefits of Owning a Vacation Home in Branson: A Guide to Smart Investing.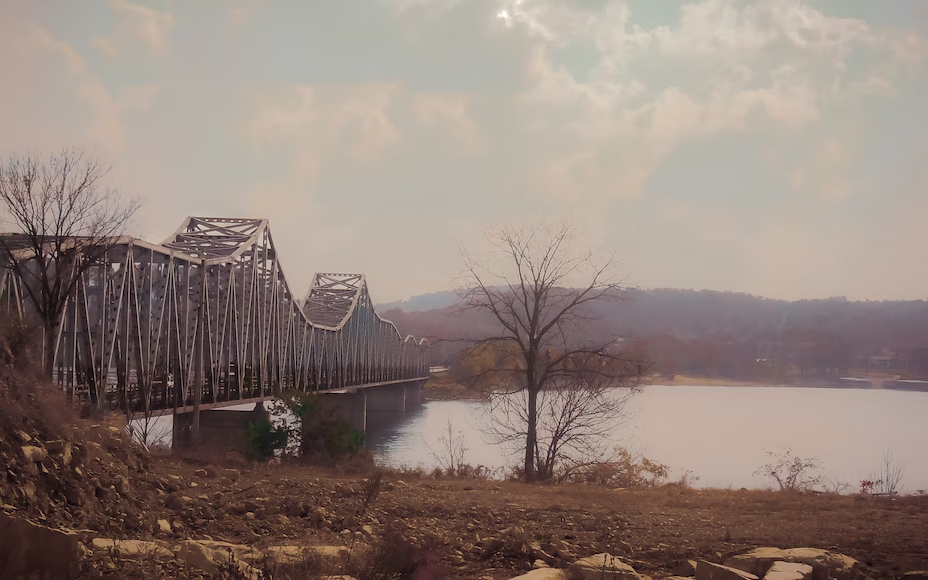 Are you looking at vacation homes in Branson? If so, you're on a winning path.
The vacation homes Branson offers are gorgeous and highly promising regarding their potential returns.
In fact, when purchasing a vacation home, Branson is one of the top locations in the US for
property investors.
We'll admit these statements are indeed bold. Fortunately, we have the proof to back up our
claims, as you'll learn by reading below:
Vacation Home Branson: The Best Investment You'll Ever
Make.
The vacation-home investment properties Branson offers are filled with possibilities for their
owners. The can mean Branson condos, homes and townhouses in the Table Rock Lake area.
First and foremost, vacation homes in Branson are highly affordable. Recent findings show that
the median listing price is a touch above $232,000. Comparatively, the average vacation home
price in the US was recently about $430,000.
You may look at the attractive median price of vacation homes in Branson and think there's a
catch.
However, this stalwart town of the Ozarks is indeed the hidden treasure we claim it to be.
To the above point, owners can expect a potential yearly income from their vacation
rental properties in Branson, Table Rock Lake and the surrounding areas.
Given their prime location, Branson's lakefront properties are often more expensive–but there is quite a range of exciting prices. Yet, the demand for renting vacation properties in Branson is high enough to allow an owner to chip away at the cost. This benefit is a product of a steadily growing vacation hotspot in the Table Rock Lake area.
The Big Picture Of Investing In Vacation Homes In Branson.
Owning a vacation home–in general–offers a lot of flexibility. Even if you've purchased with investing in mind, it's still your vacation home. So, you can still use the vacation home, reaping the benefits of a gorgeous getaway spot while earning rental income.
The additional rental income will cover many of your costs at worst (if you decide not to sell). At best, they'll contribute to a substantial profit (the likeliest scenario).
Vacation homes in Branson offer another unique advantage. Properties are favorably priced right now. So, investors tied to a budget have a viable investment option that won't stretch their finances.
Combine this currently cost-efficient landscape with Branson's growing popularity, and the result is rapidly appreciating real estate. In other words, investing in vacation homes in Branson today means you can buy low and sell exponentially high in the future.
The longer you hold onto your home, the better. Of course, there will always be lulls in real estate. Still, the general trajectory is one of steady appreciation as the years tick by.
You can always rely on your rental income the longer you wait to sell. Better yet, you can expect to progressively charge renters more as demand for rentals in Branson continues its unstoppable momentum.
Why Is Branson Such An Ideal Location For Vacation Homes?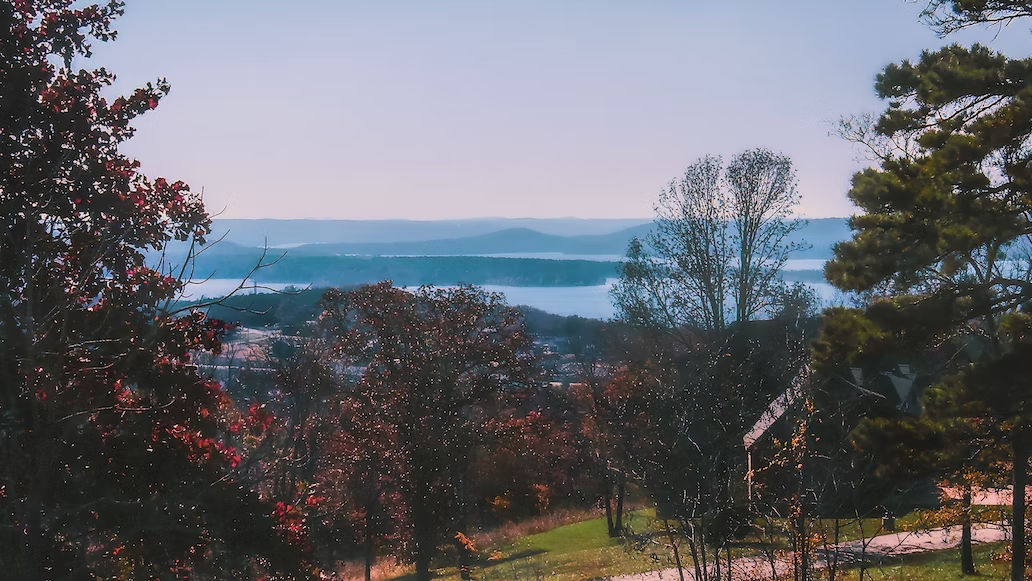 Investing in vacation homes in Branson is strategically sound for many reasons. One of those reasons is the climate–the cold season only lasts three months.
Many of the town's attractions are closed during the off-season, and lodging is much cheaper. This means that local vacation properties will typically be open for business for nine months of the year since spring, summer, and autumn are all ideal times to visit Branson.
Vacation homes in New York or New England don't necessarily offer these advantages. Even when properties in these areas are weather-proofed, spring and autumn weather can be spotty.
Places like California or Florida might offer year-round vacationing. Yet, the initial investment costs are high enough to exclude many potential investors.
Conversely, Branson's affordability more than offsets its limited off-season. Then, the soaring demand for rentals more than makes up for the inactivity from January to March.
What Makes Branson A Dream Getaway Spot?
As our name suggests, the standout attractions in Branson are its Tri-Lakes.
Human-made Table Rock Lake is one of Branson's biggest claims to fame. It features over 750 scenic miles of tree-lined shores. Visitors enjoy an array of water sports (e.g., diving), camping, and sunbathing.
Bull Shoals Lake and Lake Taneycomo are Table Rock's smaller siblings. They're a 20-minute drive from Branson's downtown core, helping make the area a wild water paradise nestled into the lush, immersive Ozarks.
Vacation Home Branson: Fun For The Whole Family.
Vacation spots and family fun go hand in hand–especially when investing in a property. Covering all your bases is vital. A location with plenty to do for adults and children broadens its appeal, expanding your target renter base.
Branson is filled with adventure parks. The most famous choice is Silver Dollar City–featuring the adrenaline-pumping Time Traveler roller coaster that drops from a 90-degree angle. Similar options include Fritz's Adventure (an indoor alternative), WonderWorks, and Shepherd's Adventure Park.
There's also the World's Largest Toy Museum Complex to keep young ones engaged.
Those seeking dinner-time entertainment will have a blast at Dolly Parton's Stampede, featuring over 30 horses and awe-inspiring stunts.
Live Shows Are A Constant In Branson.
Over 100-plus live shows occur in Branson theaters during the year.
Plus, Branson is host to a wealth of live concerts. This Ozark paradise has something to offer, whether you're a fan of R&B, gospel, rock-and-roll, comedy, magic, or any other form of entertainment.
Branson Offers A Thriving Nightlife.
Not everyone looking to vacation in Branson will have children. Plus, some parents might want to spend time away from their children. In this case, Branson's nightlife options are thriving and diverse.
For instance, The Paddlewheel at Main Street Marina holds Rock the Dock nights, where regional talent puts on an energetic dance performance. Aspiring vocalists can also partake in the Paddlewheel's open mic night. The restaurant's burgers, appetizers, and drinks are all delicious, too.
Another option is Clear Lounge–a happening cocktail spot found adjacent to the Hilton Branson Convention Center Hotel's main lobby. You'll enjoy a glorious mishmash of libations, food, and music within the lounge's comfy confines.
Branson is also home to various Breweries, such as the brand-new Seven Arrows Taproom and Turkey Creek Brewery. Both establishments are eclectic and unique while offering laid-back vibes. Furthermore, their local selections on tap will more than satisfy any craft beer enthusiast.
We'd be remiss not to mention Charlie's Steak, Ribs, & Ale, offering a top-tier beer menu and mouth-watering entrees.
Missouri Ridge Distillery and Brewery, Cheeky Monkey Bar, and Downing Street Pour House are also worth honorable mentions.
Investing In Vacation Homes In Branson Means You're Prioritizing Your Future.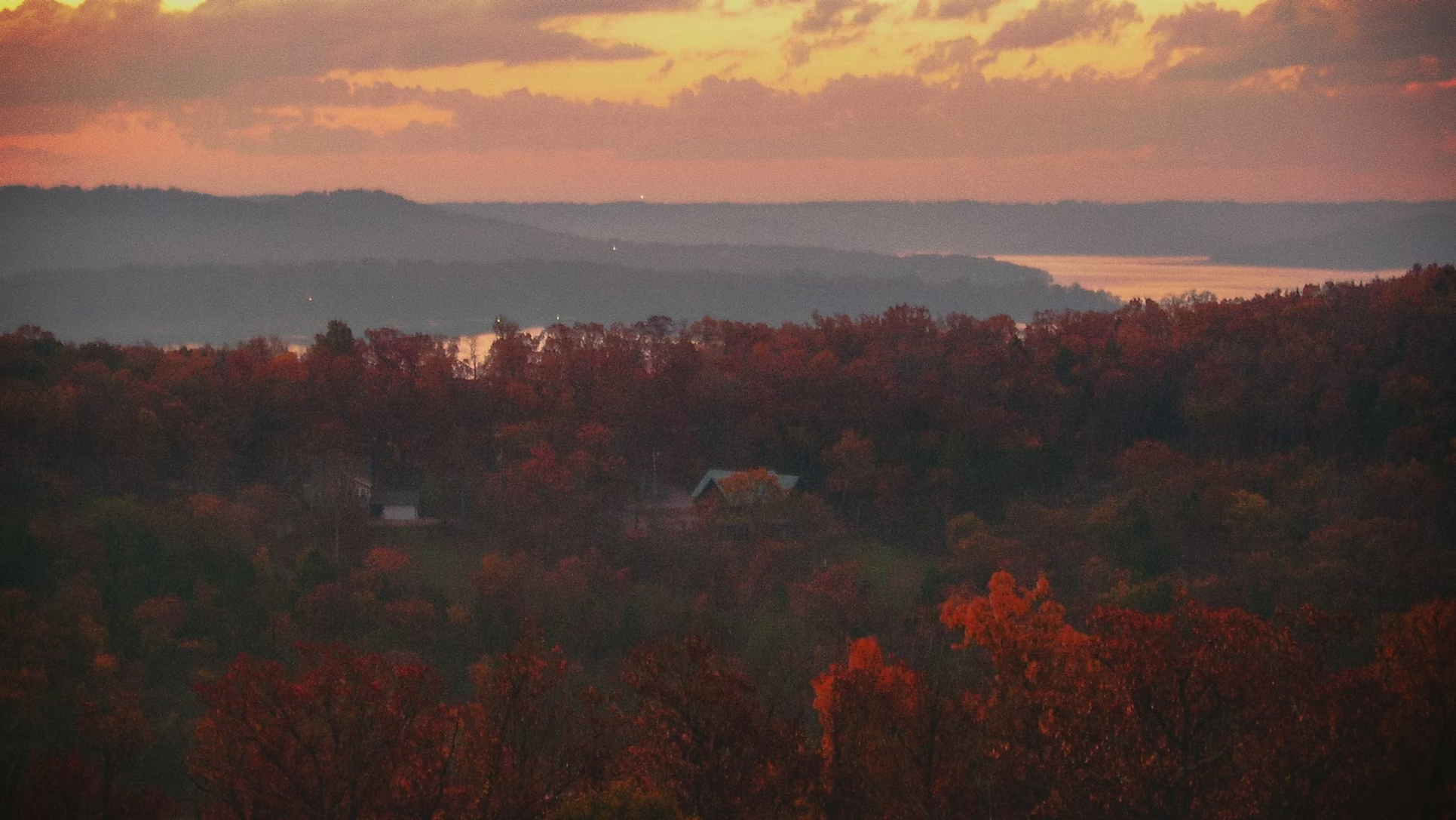 These are uncertain times.
That said, what point in history was certain?
We've always lived in a world where society can change in an instant. All you can do is best equip yourself and your family to deal with anything that comes your way.
Investing is one of the best ways to solidify your future. More importantly, strategically sound investments will help you build a nest egg that offers your permanent peace of mind.
Finding those winning investments can be challenging. The stock market is volatile, and crypto is on the verge of collapsing.
Alternatively, real estate investments are about as sure as it gets. Owning land–provided you can afford it–will almost always yield significant returns, drastically bolstering your net worth.
A primary barrier with real estate investments is the upfront price. Buying a first home is a significant enough hurdle on its own–so purchasing a vacation home may seem like a luxury.
Yet, investing in vacation homes in Branson offers a happy medium. The prices for homes are affordable without sacrificing quality or growth potential.
One factor to consider is that while Branson is growing in popularity and demand, it remains a well-kept secret.
Many investors consider more mainstream options in oversaturated markets wherein gaining a foothold is all but impossible. Branson is comparatively untapped and unsullied, waiting for you to lay down roots (even if those roots are seasonal).
There are two directions Branson can go. It can remain a hidden gem that still attracts many vacationers and provides exceptional getaway experiences. Or, it can become more mainstream, and you'll have gotten in on the ground floor of an all-time winner. Either result is a best-case scenario.
Vacation Investment Properties Branson: Work With An Expert.
Real estate investments are a massive financial and emotional undertaking. Your decision must be reached through research, number-crunching, and lots of soul-searching.
Most important is having a firm lay of the land. Not all vacation homes in Branson are created equal. You want to ensure you find the best investment properties Branson offers–2nd best won't do.
Who can you trust to find you the most return-forward vacation home in Branson? Look no further than Tri-Lakes Home Search. We have over 19 years of real estate experience and an intimate knowledge of Branson's vacation home market.
Learn more about us by visiting our web page. If you like what you see, fill in our contact form and lets connect to discuss.